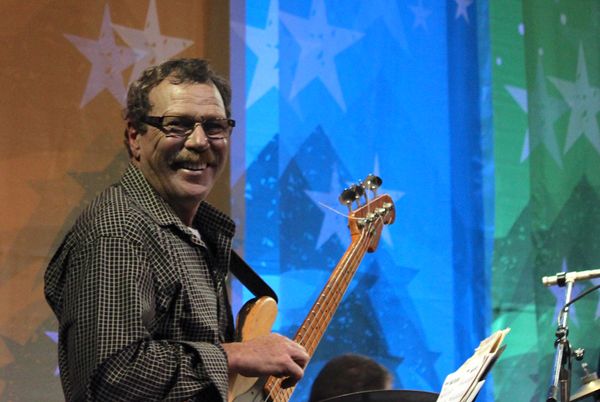 Spencer was a no nonsense, totally dependable, bass playing steward of this planet with a list of recording engineering, performance and producing credits that he would hardly, if ever, talk about.  He loved his girlfriend, Lynne.  He loved his dogs and his land.  He relished being self-sufficient in water and electricity (Bee Creek Studios is 100% solar powered).  He was building a swimming pool for his dog, Tango, when he died. 
Spencer left behind a rich legacy of Austin music in the archives of his Bee Creek Studio.  Not only much of the Fable Records catalogue but of many other Austin Artists as well.  He has three GRAMMYs to his name and a myriad of other accolades that he never talked about.  Making great music, playing golf and going out on his boat with Lynne and the dogs - that's what Spencer loved most. 
ARTURO L. GARZA
1950 - 2016
A native Tejano, "Turo" took great pride and pleasure in his rich Mexican American culture and family.  He was born into a family of artists in Kingsville, Texas, where he first began playing and studying music at an early age.  Bilingual, he was deeply engaged in Chicano art, music and culture, and the social issues and politics that affected his South Texas community. In 1971, he moved to Austin, where he wove his life into the city's culture and iconic venues for forty-five years.  A professional percussionist, Turo was one of the original members of the legendary Austin band Beto and the Fairlanes.  He also performed and recorded with Tish Hinojosa, Shirley Dominguez, Dan Del Santo and the Professors of Pleasure, the Starmen (Fable Records), Pressure, Joel Guzman and Sarah Fox, Conjunto Bernal and many others.  Turo also loved the production side of the business and served as VP for Fable Records. He later turned his talents to videography, producing the award-winning documentary Paper Cutouts to Steel.  Additionally he worked with Infynit Media producing countless numbers of music videos for local bands.